.
The Arcade Fire & The Weakerthans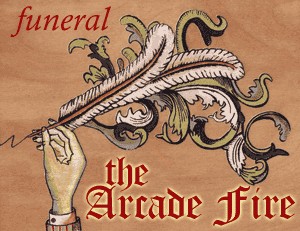 I'm excited as hell that I'm off to see the
The Arcade Fire
play this evening. Especially after reading
Blogumentary
, which mentioned them putting on one of the best live shows he's seen since
Neutral Milk Hotel
,
(the only rockband over the past few years who officially won the right to have my babies.)
.
I really think "Funeral" is

easily

the best indy-rock release of the year.
(the Pitchfork guys seem to agree)
Oh yeah...The Weakerthans are pretty good too.